Family Owned & Operated for 20 Years
Coronado's Pool Renovations, Inc is a family owned Pool Plastering company that specializes in pool resurfacing, pool re-plaster, pool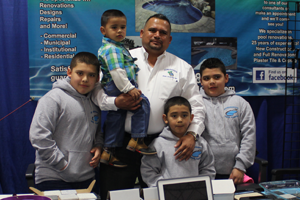 renovations, pool tiling and pool coping. Owner Jose Coronado has been in the pool plastering field for most of his life. Jose Coronado takes a hands-on and on-site approach with projects to ensure they are completed correctly and safely.
Jobs Done Correctly The First Time
Most of our employees have been working with Coronado's and Jose for a very long time. Each employee have completed a mentoring program with Jose and are highly skilled in all manner of pool and surfacing work. We take pride in our work and strive to have the job done correctly the first time.
Certified Pool Plasters
Coronado's Pool Renovations is a certified member of the National Plasters Council and a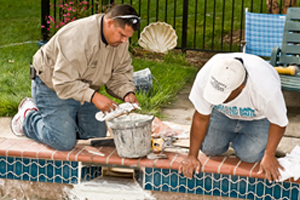 long time member of the Association of Pool & Spa Professionals. Coronado's is certified to work in both New Jersey and Pennsylvania.