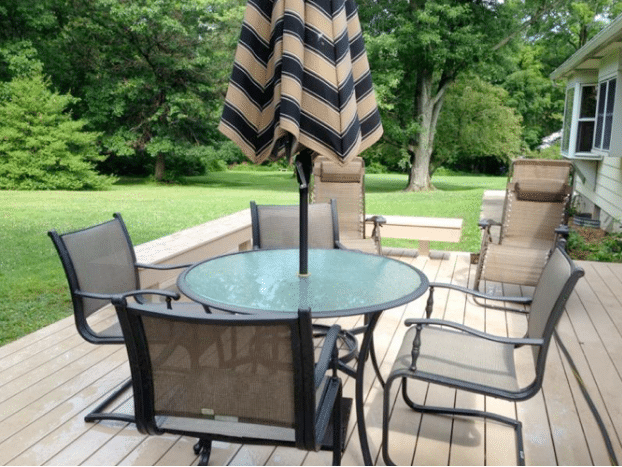 If you've never had a pool, or are only familiar with above-ground pools, renovating or repairing a plaster pool may seem daunting. Plaster pools do require the expertise of a certified Berks County pool company, but offer a wide range of design options, beauty and longevity. After 25 years of experience, Jose Coronado has developed a straightforward renovation process. Let's walk you through it.
Design and Consultation
A trained Berks County Pool Renovation Consultant will come to your home or property to inspect the pool and discuss what you want: shape, finish, colors, etc. (Take a look at our Before and After gallery and Facebook page for ideas!) They'll walk you through your options for plaster, coping, and tile, as well as special features (e.g. water slides, salt water pools, etc.) Finally, they'll provide you an estimate based on your needs and desires.
Schedule
Once you've accepted an estimate and signed a contract, our scheduling department will get in touch to set up a timetable for the renovation.
Removal
If you have decided to renovate your tile and coping, our professional Berks County pool renovation team will remove and haul away your old tile.
Tile Installation
Our experienced tile-laying team lays out the tile and coping of your choice. If you do not choose to replace your tile, that's not a problem–our renovation and plastering team will carefully undercut below the waterline of the tile and around all fixtures to create a flush new finish.
Pre-Plaster Preparation
Our National Plasterers Council-certified Berks County pool resurfacing team can now prepare your pool for its new finish. They'll inspect the pool for hollow spots, add bonding cement, and acid wash or waterblast away the old finish as needed.
Plastering
The plaster application team pours the new plaster into the pool and hand-trawls it to a perfectly smooth finish.
Final Touches
The Berks County pool renovation team will add self-leveling caulk between the coping and expansion joint to ensure a perfect seal. Your pool's finish will already have started hydrating, and is ready to continue the hydration process! We can provide more detailed instructions for starting up your pool once the renovation is complete.
Call Coronado's Pools and Plaster for a Job Done Correctly, the First Time
At Coronado's, we've honed our renovation, repair, and refinishing process to a simple, stress-free routine that gets the job done right the first time, every time. Our owner, Jose Coronado, mentors each person on our renovation team personally, and our customers feel they get the benefit of that training and experience:
Coronado's did an amazing job re-plastering our pool. The entire experience was perfect and painless. [Their] staff was a pleasure to work with. They were prompt and proficient in their communication and scheduling. Kinya was diligent in following up with balancing the water after the plastering was done. The installers are truly artisans of their craft. The pool came out perfect.
—Patti Ann Ridgway
Call us today for a free Berks County Pool renovation consultation!