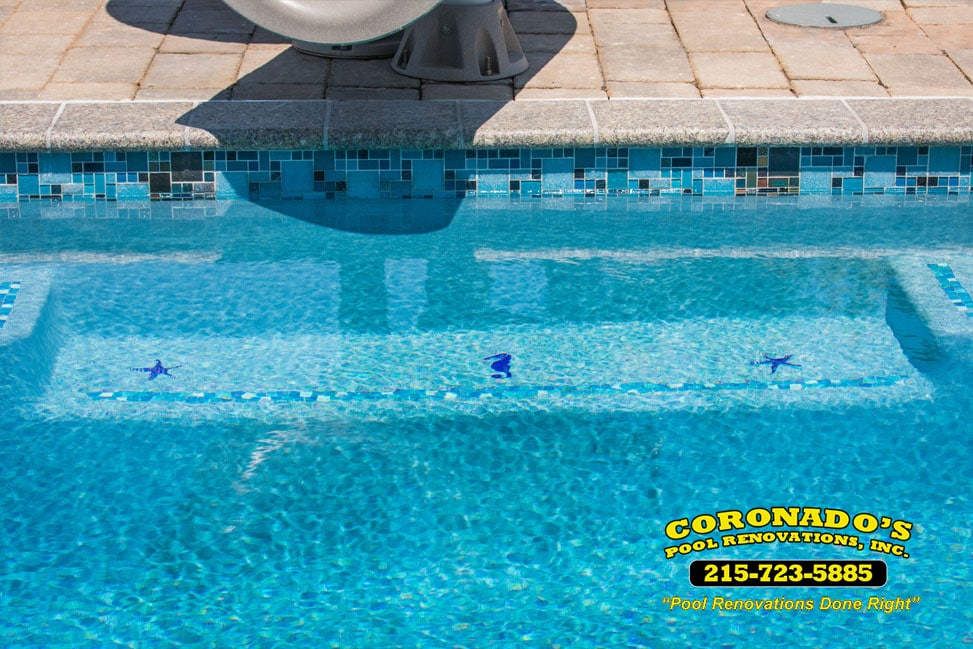 When it comes to renovating and updating your pool, quality counts. Stone coping installation is a project best left to professionals to ensure the stone is laid correctly and utmost precision is achieved. As the border that caps the edging of a pool, coping is a pool feature that gets a lot of wear and tear. Professional installation ensures coping will stand the test of time.
Choosing a professional pool contractor such as Coronado's Pool Renovations is a smart decision that will guarantee expert installation in a timely and efficient manner. As a contractor company, Coronado's can also help with any other pool projects you have in mind, and offers free consultations.
Benefits of Professional Chester County Stone Coping Installation
There are many reasons to consider pool stone coping for your next pool makeover project; the natural beauty of stone coping makes it an easy choice. There are also many reasons to choose a professional company like Coronado's to complete the project. Benefits of working with Coronado's for your stone coping installation project include:
Variety: Coronado's carries a wide range of stone coping. Different types of stone offer completely different looks, colors, and textures to pools. Available in stone types such as limestone, granite, and travertine, the type of stone you select will have a big impact on your pool's overall feel and appearance.
Precision: Thoroughness and precision are what you get when Coronado's coping installation crew completes work on your pool. Our team always pays strict attention to detail to ensure the job is done right the first time.
Courteous: A focus on excellent customer services is a priority among Coronado's staff. Expect a friendly and professional demeanor and respect during interactions with our staff.
The expert nature of our services has earned us many rave reviews from satisfied customers. Rest assured that when you work with Coronado's, you're working with an elite pool renovation company that is dedicated to service and completing beautiful pool makeovers.
Coronado's: Chester County Pool Renovation Professionals
To get in touch with one of the top pool renovation companies in Chester County, call Coroando's at (215) 723-5885 or email us at jje@coronadospoolplaster.com. With over 25 years of experience, our staff has the expertise to tackle any pool renovation project across the states of Pennsylvania and New Jersey. Schedule your free consultation and quote today. Get ready to make beautiful improvements to your pool that will last a lifetime!