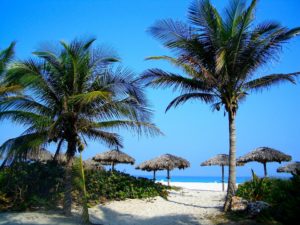 Create a tropical oasis in your own backyard by transforming your pool area with Maui Gem Finish. Designed for a colorful, natural feel that adds a unique depth to swimming pools, Maui Gem is a great choice to add beauty and intrigue to any pool. This finish is made up of ceramic-coated quartz, mini pebble accents, and no uncoated silica sand (which can potentially be harmful to one's health). Maui Gem is a highly durable quartz aggregate pool plaster that makes a dazzling addition to any swimming pool.
Why Choose Maui Gem Finish for Chalfont Pools?
Those seeking a unique pool finish that adds color and beauty in a natural pebble style need look no further. Maui Gem Finish has much to offer, such as:
Brilliant Color: Composed of pigmented, brightly colored quartz and natural pebble plasters, Maui Gem is available in a vast array of color schemes. Color combinations include options such as "Blue Lagoon," which features gray-blue tones with pops of gold and white, and "Just Beachy" featuring natural sand tones with specks of darker pebbles. Adding color is always a great way to revitalize a space and make it your own.
Comfort: The surface of this finish is composed of precisely-graded quartz that trowels tightly to create a smooth final product. This means a comfortable surface for bare feet and hands as well as a level of safety from injury due to scrapes and scratches.
Easy Maintenance: This tough finish stands up to strong pool chemicals! The colored quartz stands up to fading from UV exposure and is chlorine and acid resistant. Only basic pool cleaning is required to keep this finish looking dazzling from sun up to sun down.
With all that it has to offer, Maui Gem is a finish that won't disappoint. Available in a range of color options, this finish will help to set your pool apart. For a multi-dimensional, boldly colored finish that has a tropical feel, count on Maui Gem swimming pool finish.
Coronado's: Chalfont Pool Finish Professionals
Coronado's Pool Renovations is a family owned company serving both Pennsylvania and New Jersey. With over 25 years of experience, our team of professionals is proven to be trustworthy and efficient. We offer services for all types of pools, including commercial hotel pools. Call today to schedule your pool refinishing project or for any other pool renovation requests; we look forward to hearing from you!
Phone: (215) 723-5885
Email: jje@coronadospoolplaster.com