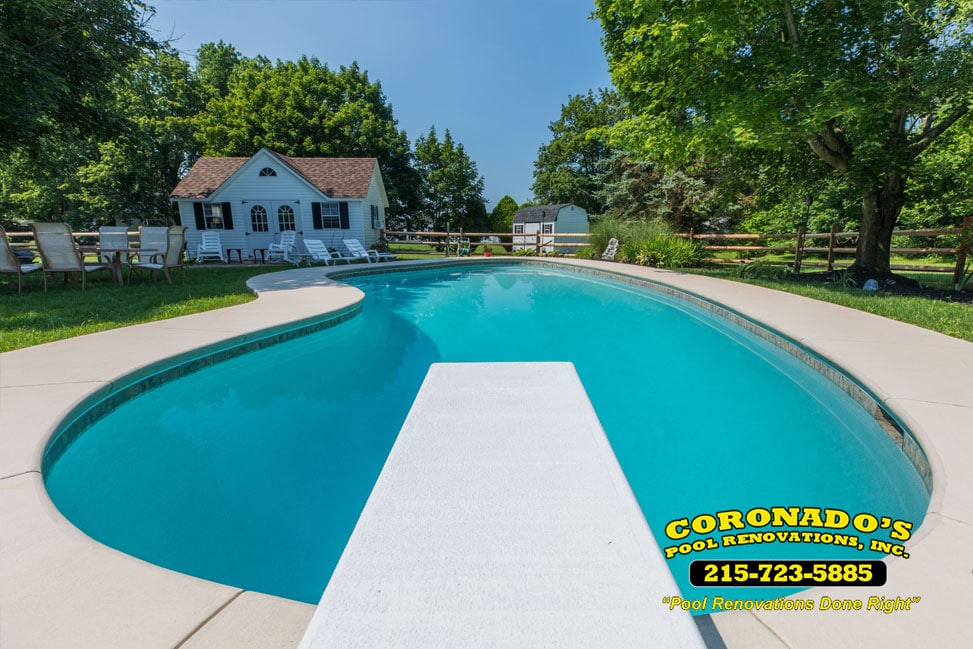 If summer has arrived faster than you planned for, don't worry! With a few simple steps, your pool will be ready for the current swimming season in no time. There are a variety of ways to prepare your pool in a hurry. From easy steps you can take yourself to spruce up the pool area to pool repair from professional pool renovation companies like Coronado's Pool Renovations, there are options for every budget and schedule.
Quick Fixes for Your King of Prussia Pool
Whether your pool is in need of some repairs or simply needs a good cleaning to get it ready for a new swim season, there's sure to be a solution that suits your needs. Below we've listed some possible solutions and pool repair options to get your pool ready for use in a hurry:
Repair damage: From cracks in plaster to cracked tile, damage to your pool area is unsightly and potentially dangerous. Pool repair can be a simple and fast solution to renovate your swimming pool.
Brighten up pool area: Adding pops of color to your pool and surrounding area can really bring your backyard to life. From a fresh coat of paint to updated landscaping and poolside accessories, adding color is a quick fix to beautiful pool areas.
Acid wash: For tough build-up that accumulates over time, an acid wash may be your best bet. Coronado's acid wash process will fight tough algae stains resulting in a sparkling clean pool.
Stain removal: For extra hard-to-remove chemical stains, a professional team may be necessary. These stains are not only unsightly but can also be a potential health hazard.
Something as simple as purchasing a new pool float or finally replacing that torn and unsightly pool cover could make a vast improvement on the overall look and feel of your pool. Take small steps to create a big impact. Be sure to closely inspect your pool with safety in mind. For cracks and stains that could pose safety threats, schedule pool repair or cleaning as soon as possible. Be creative and don't fret: a beautiful pool is just steps away!
Coronado's: Trusted for Swimming Pool Repair in King of Prussia
For a trustworthy pool renovation company that can complete your pool repair in a timely manner, choose Coronado's Pool Renovations. Serving the King of Prussia area and beyond (we're certified to work across Pennsylvania and New Jersey), Coronado's are local experts who specialize in pool repair and makeovers. We provide services for both residential and commercial pools. Schedule your free consultation today!
Contact Information:
Phone: (215) 723-5885
Email: jje@coronadospoolplaster.com