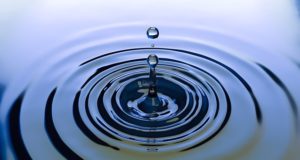 Professional pool cleanings by highly-rated pool contractors are available in the Quakertown area! Coronado's Pool Renovations offers a number of cleaning options to prep your pool for a fun, safe and sparkling clean swim season. Get in touch today to schedule our crew to acid wash swimming pool surface, perform a chemical pool stain removal, or even waterblast your pool surface back to a clean slate!
Acid Wash Swimming Pool Surface & More!
When it comes to professional pool cleanings, you've got options. Types of cleaning services currently offered by Coronado's include:
Acid Wash Swimming Pool Surface: Acid washes are a 100% safe way to kill bacteria and algae buildup from pool surfaces. The deep clean that is achieved by acid washes will leave your pool's water looking crystal clear.
Chemical Pool Stain Removal: Many pool stains, like those caused by organic material that wasn't successfully skimmed from pool water's surface, can be removed by pool owners with basic cleaning techniques. However, over time harsh pool chemical stains may build up. These tough-to-remove stains may require professional services for removal. The dedicated pool maintenance crew at Coronado's will also help you to find the source of chemical stains in order to prevent them from reoccurring.
Waterblast Swimming Pool: ​Part of our pool preparation process, hydroblasting uses a stream of high-pressure water to remove debris from pool surfaces. The end result of hydroblasting is a smooth surface that is free of any loose plaster, dirt or algae. Hydroblasting is a safe, clean and quick process that leaves pools primed for application of new pool plaster.
Hiring a professional pool renovation company to clean your pool is a smart and easy way to make sure your pool is free of any harmful substances that could cause damage to your pool's surface or pose safety hazards to swimmers. You're guaranteed to be satisfied with the results of an expert pool cleaning, which will help to show off your pool's unique character such as tiling or a beautiful finish. Schedule your preferred type of cleaning today to beat the rush and ensure your pool is sparkling-clean before swimmers take their first dip of the season.
Get Quality Results with Coronado's
Coronado's Pool Renovations are experts with over 25 years in the pool renovation business. Our extensive cleaning services are available in Pennsylvania and New Jersey including in the Quakertown area. We're looking forward to helping with all of your pool needs, whether for commercial or for residential swimming pools!
Contact Information:
Phone: (215) 723-5885
Email: jje@coronadospoolplaster.com