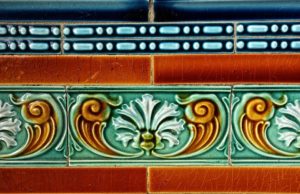 Broken tile makes pools appear dingy, unkempt and uncared for. Tile in disrepair can be a major deterrent for swimmers. Get your pool in tip-top shape with swimming pool tile repair today! Tile repair is a budget-friendly way to improve the look of your pool. By working with experienced pool contractors like Coronado's Pool Renovations, the job will be completed in a relatively short time, depending on the level of damage. The precision to match missing tile and carefully repair cracks should be left to professionals for seamless-looking tile work.
When is it Time for Swimming Pool Tile Repair?
Signs that it's time for tile repair are hard to miss. Is your tile cracked? Chipped? Are you missing some pieces of tile altogether? If you answered yes to any of these questions, it's time to repair your swimming pool tile. Pool tile that is in good repair has the following benefits:
Reduces Safety Hazard: ​Broken tile can be extremely sharp and hazardous to swimmers. By removing and repairing all damaged tile, you can make sure your pool surface and surrounding area are smooth and swimmer-friendly! Repair damage quickly after spotted to maintain a space where swimmers feel welcome and at home.
Enhances Pool's Appearance: ​To keep your pool looking like new, tile repair is a must. Pool tile inevitably faces wear and tear during natural pool use; keep up with repairs and your pool will maintain its allure for many seasons to come.
Adds a Level of Intrigue: ​With tile options available in all kinds of shapes, colors and sizes, it's easy to customize tile to create a unique appearance that perfectly suits your pool. Keeping up with tile repair maintains the intrigue that tile work adds to your pool. Completely replacing outdated tile for something more modern that better matches your tastes is also a great option to make your entire pool free brand-new.
Please feel welcome to get in contact with a representative at Coronado's to discuss your tile repair options. We can also help with advice on maintaining tiling to keep it looking its best year-round. Considering installing new tile? We can help! Coronado's offers many options of pool tiling and our team members are experts at quality tile installation.
Expert Swimming Pool Tile Repair & More!
A favorite in the PA/NJ area, Coronado's are available for free consultations at your convenience. We offer extensive pool repair and renovation services making us a convenient one-stop-shop for all of your swimming pool's needs!
Contact Information:
Phone: (215) 723-5885
Email: jje@coronadospoolplaster.com