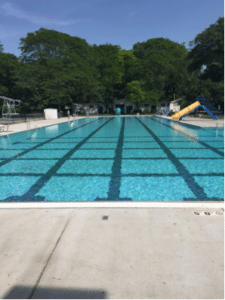 Coronado's Pool Renovations is a great choice not only for residential pools, but can service your Chester County commercial pool as well! Whether your business's pool needs to be modernized, cleaned up, needs minor repairs, or some other fix-up, Coronado's is here to help. We put the same expert care and attention to detail in every job, from the smallest tile repairs to complete pool makeovers. We also offer renovations to ponds and fountains on your business's grounds.
Coronado's has been a family owned and operated business for over 20 years. As a member of the National Plasters Council and of the Association of Pool & Spa Professionals, you can rest assured that Coronado's is a professional and expert choice for your commercial pool service.
Redesign your Chester County Pool Today
For many businesses, swimming pools may be the focal point or main attraction for many clients and customers. An unsightly, unfinished or unclean pool can be a major disadvantage for such businesses; providing a beautiful, clean pool is key to ensuring you have happy swimmers!
Coronado's has a number of options to redesign your commercial Chester County pool. We offer a wide selection of tile, coping and plaster to get the finished look that you desire for your pool. We also provide pool stain removal and acid wash services, to ensure a clean, polished look for your business's pool.
For an expert pool design company, Coronado's can't be beat! Examples of types of commercial swimming pools we can service include those of:
Colleges & universities
Community & rec centers
Apartment complexes
Schools & daycares
Hotels
Water parks
Swim clubs
Coronado's is ready to tackle whatever type of commercial pool you need renovated. Feel free to take a look at some examples of commercial pool designs we've worked on in the past.
Coronado's Pool Renovations for Quality Chester County Pool Jobs
If it's time to update your commercial pool's look, Coronado's Pool Renovations will get the job done. With our hard-working, professional team, our goal is to satisfy every customer and design beautiful pools the whole community will enjoy. By choosing Coronado's for your commercial pool update, you are choosing a company that you can trust.
There's no better time to update your business's pool than right now. Contact us today to get started redesigning or updating your Chester County commercial pool!