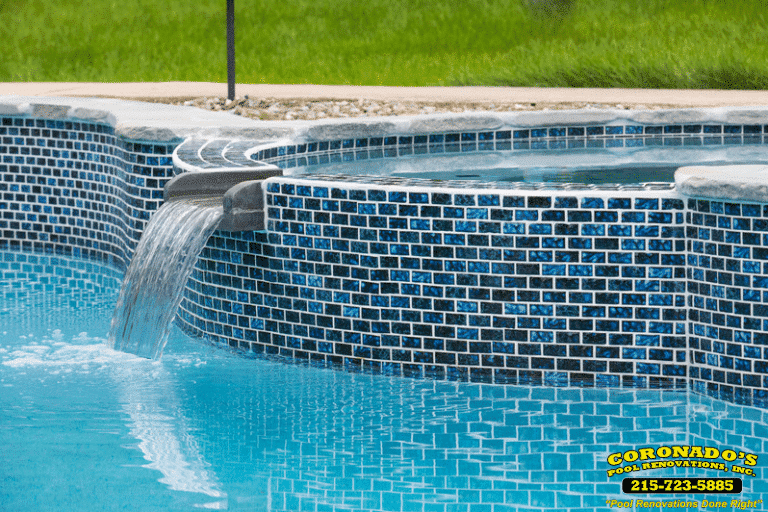 Owning a swimming pool can mean you have to perform some maintenance throughout the year to ensure it remains in good shape. Unfortunately, you cannot simply add water to it at the start of pool season and hope to go for a swim right away. You need to check for cracks, issues with any pumps, that the drains work properly, and much more. One issue that the team at Coronado's Pool Renovations can help with is the tile. In today's blog, let's take a look at the signs it's time to fix swimming pool tile.
The Urethane Bead is Missing
The urethane bead is one of the most important materials used in the construction of a swimming pool. It helps prevent water from getting behind tiles installed in the pool. If the urethane bead is missing, water will seep behind the tiles and the tiles will eventually come loose and fall off the wall. It's not uncommon to find a grout bead in this area of the pool, which is incorrect. When the urethane bead is missing, it's time to fix swimming pool tile.
Coping Has Delaminated
Delaminated coping on your pool is another sure sign that you need to repair the area around the tile or the tile itself. When the coping of your pool delaminates and is not repaired, it will allow water to seep behind the tiles. It is also a leading cause of cracks that develop in the concrete around the outer edge of the pool.
Tiles Were Installed Incorrectly
Another sign it's time to fix swimming pool tile is when the tile wasn't installed correctly in the first place. If your pool is brand new and tiles have already fallen off the wall, they were likely installed improperly. The most common cause of incorrect tile installation is the use of thin-set mortar. Tile installation needs to be done by a professional pool company such as Coronado's.
Call Coronado's Pool Renovations for Service
Are any of the signs described in this post present in your pool? If so, it's time to call Coronado's Pool Renovations to schedule an appointment to fix swimming pool tile. Call the office in Telford, PA at 215-723-5885 today.