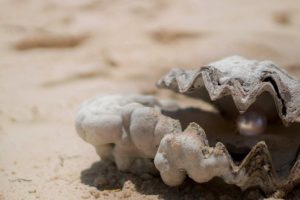 SunStone Pearl is a superior finish made up of specially selected smooth pebbles, adding a natural element and beauty to any pool area. Available in six different color combinations that range from light shades to dark, SunStone Pearl Finish is sure to please.
Coronado's Pool Renovations is an expert pool contractor with over 25 years of experience. Refinishing pools is one of the many services that we specialize in, and SunStone Pearl is just one of the many fine finishes that we recommend. Read on to learn the benefits of this lovely finish and why you should consider it for your pool renovation.
Why Choose SunStone Pearl Finish for Warminster Pools?
When selecting a new finish for your swimming pool, you should choose an attractive finish that not only suits your style, but also stands up to the type of wear that pools receive on a daily basis. Luckily, SunStone Pearl is a finish that offers both beauty and durability. Reasons to consider SunStone Pearl for your refinishing project include:
Durability: This finish is designed to stand up against tough pool chemicals and the normal wear-and-tear that heavily trafficked pools receive. When you choose Sunstone Pearl, you're choosing a finish that is built to last.
Unique: Carefully selected pebbles and a range of color combinations make this finish stand out. Like its namesake, this finish is as smooth as a pearl and just as beautiful.
Natural Beauty: SunStone Pearl is composed of hand-selected pebble aggregates that are chosen for their shape, size and color. Mixed with reinforced white Portland cement, the final product exudes natural beauty.
SunStone Pearl is a luxurious finish that will add a touch of elegance to any pool for years to come. By choosing this finish, your pool will dazzle and delight guests for years to come, all the while providing the smoothest and most comfortable experience in pool finishes. Be sure to check out SunStone Select Finish for a similar look; SunStone Select offers all of the advantages of SunStone Pearl, but achieves its beauty from colorful quartz particles rather than pebbles.
Coronado's Pool Renovations | Warminster Pool Professionals
For quality service that can't beat, choose Coronado's Pool Renovations. We offer a full line of pool renovation services and can help beautify any swimming pool, commercial or residential. Browse some of our rave reviews and rest assured knowing that working with Coronado's means expert pool care and top-of-the-line renovations.
Call us at (215) 723-5885 or email us at jje@coronadospoolplaster.com to book your renovation project today. We look forward to providing you with the best in pool renovation services!