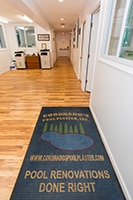 Thank You for your interest in Coronado's Pool Renovations! There are many ways you can get in contact with us!
1) By Phone:
Office: (215) 723-5885
2) By Email:
For Quotes & Billing: info@coronadospoolplaster.com
For Renovations and Contractors: ask for our Renovations Manager
3) Or Fill Out The Form Below To Request Your Consultation!