Tile & Coping is what finishes the pool plaster job! It's what completed the pool process. It can either make or break a dream swimming pool.
That's why it's important to hire the right company to complete your Swimming Pool Tile & Coping. Just like everything in life. Practice makes perfect. We have a team of highly trained Tile & Coping Installers that are dedicated to Tile & Coping. Their sole job is to make sure the tile & coping job is done right.
Precision is the name of the game. One of the most important aspects when installing Tile & Coping is to be precise.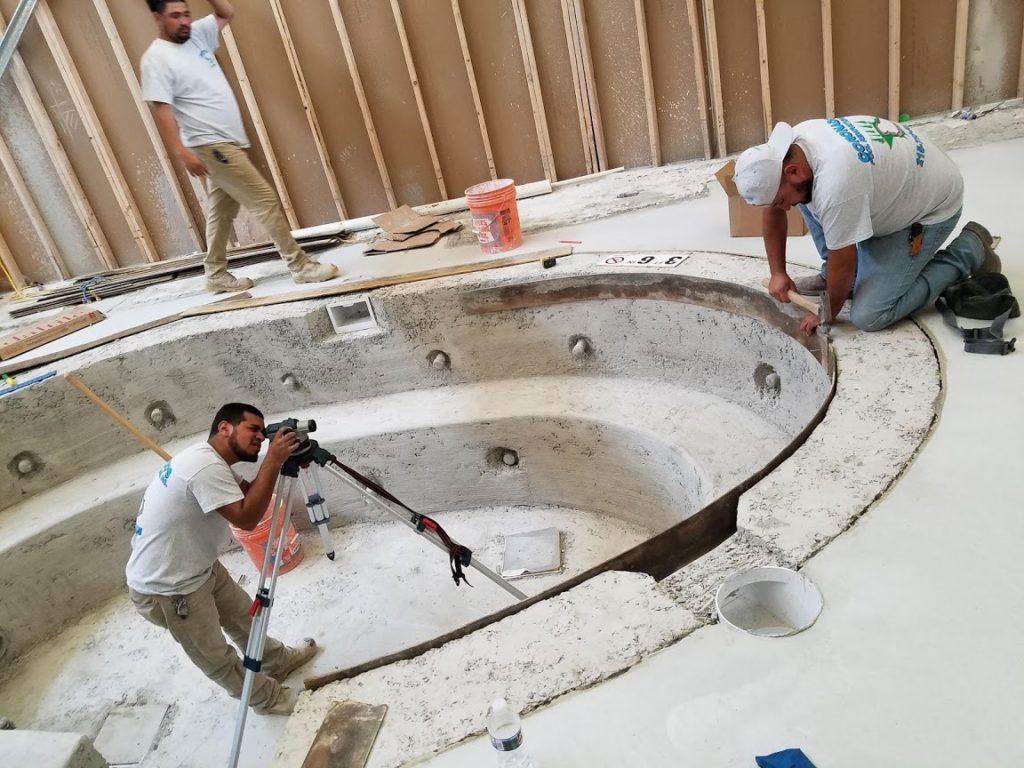 It all starts with the preparation. Our team knows the importance of having everything level. That includes the forming boards prior to a tile and coping installation. We like to call this Precision work at the right level. Our team then starts the rest of of the Pool Tile & Coping Process. Starting with the tile and working their way up to the coping! You will not find a better Pool Tile & Coping Contractor in the Pennsylvania and New Jersey Area!