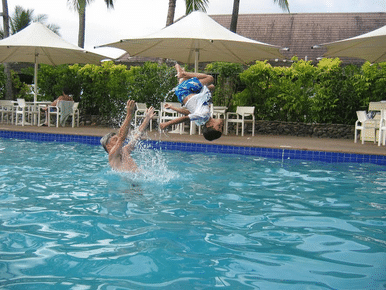 Any pool owner knows how much hard work goes into maintaining your pool. A backyard pool requires an investment of both time and money. But even the most meticulous pool owners will one day need to consider pool renovations in Mercer County. When that day comes, it's important to approach the project with the same attention to detail with which you've maintained your pool all of these years.
If you're anything like us here at Coronado's, you want to give your pool the best possible renovation and do the job right the first time. Having a wide variety of customization options for your pool will ensure you find the right combination for your specific backyard. We specialize in offering our clients such a variety:
Plaster products – We offer several different brand choices of premium-quality plaster finishing. Replacing plaster is a big project, and we believe it's crucial to find the product that best suits your needs and preferences. We also offer a choice between grey and white finishes, which will give your pool water either a darker or lighter color, depending on what you prefer.
Pool tile – Our pool tile comes in a variety of sizes (6×6, 3×3, 2×2, or 1×1 inches), materials (glass, mosaic, ceramic, porcelain, stone), and styles (Canyon, Duomo, Florence, Casablanca, Oceanscapes, Iberia). We're sure you'll find a tile that fits perfectly with the aesthetics of your backyard.
Pool coping – Choosing the right coping for your pool is another important aspect of creating a cohesive, visually appealing backyard living space. Our coping comes in a variety of sizing and materials. We offer brick coping (including 9 inch bull-nosed, 12 inch bull-nosed, and 12 inch safety bull-nosed), bluestone coping, travertine coping, and natural stone coping.
Each backyard living space is different, and it's important to take both form and function into consideration when making Mercer County pool renovations. You want to find the right combination of visual appeal and premium materials, so that your newly renovated pool will last long and maintain an attractive appearance. At Coronado's, we take pride in offering the ultimate selection of premium-quality materials, so you can find the combination that suits your space best.
Contact Us For Mercer County Pool Renovations Today!
If you're considering making pool renovations in Mercer County, don't hesitate to contact Coronado's today. For over 20 years, we've been building a reputation as the premiere pool renovation company in Pennsylvania and South New Jersey. Contact us to begin the process of restoring your pool today. We look forward to working with you!