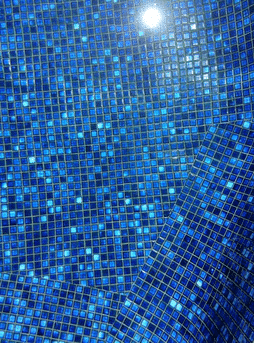 If you're the owner of a home with a backyard pool, you know that it's the centerpiece of your backyard. But after the effects of time and weather, what may have begun as a crown jewel can deteriorate into an unusable eyesore. Sooner or later, every pool owner must consider the prospect of pool renovation. This process is a big home improvement project, and should be approached with thorough planning to ensure you restore your pool the right way, the first time.
At Coronado's, we offer a full-service solution to pool renovations in South Jersey. Our team of experts can assist you in restoring every aspect of your pool, including:
New Plaster Application – Perhaps the most common issue facing pool owners is the degradation of pool plaster. The discoloration of pool plaster is an inevitable reality. Our team of specialists will work to remove your old and damaged plaster, before applying a new coat to help restore your pool to its original beauty and functionality. This will help you enjoy decades of fun in the sun with your family and make your pool the pride of your backyard once again.
Pool Coping – The outer edge of the pool is an important aspect of maintaining visual appeal. We offer a variety of pool coping options for customizing this part of your pool, including brick, slate, travertine, limestone, and flagstones. These options also come in a variety of sizes, thicknesses, and weights.
Pool Tiling – Pool tiling is a versatile material that can benefit your pool in a number of ways. It can help protect the sides of your pool or add an air of luxury to a replastering or coping job. We offer a range of options for pool tiling, spanning everything from subtle earth tones to more flashy, bright colors. You're sure to find an option that works visually with the rest of your pool and backyard space.
When you decide it's time for South Jersey pool renovations, it's imperative to cover all bases. At Coronado's, we have a long tradition of doing things the right way, the first time. We believe this is the best approach to any important decision. Our team of experts is here to help you choose the combination of options which best suits your family and your backyard space.
Call Coronado's and Make Your Pool Like-New Again
If you'd like to begin the process for pool renovation in South Jersey, turn to the name families have come to trust for premium pool renovations. For over 25 years, we've been helping families in New Jersey and Pennsylvania restore the original beauty of their pool and even make them better than they were before. Contact us via the information below to get started today:
Phone: (215) 723-5885
Email: jje@coronadospoolrenovations.com