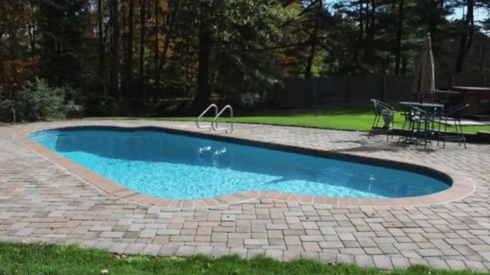 If you're planning to make pool renovations in Gloucester County, it's important to do your research. Whether you're renovating an older pool or building a new one from the ground up, you want to choose materials that offer a mix of value, durability, and visual appeal. When choosing tiling and coping, you may become overwhelmed with how many options there are to choose from. The right choice depends on a few different factors. Here are a few things you should consider when addressing this important part of your pool:
Feel – For many pool owners, choosing the right tile and coping may seem like a primarily aesthetic choice. But the most important variable to consider may actually be the feel and comfort of the material you choose. For the floor of your pool, it's important to choose a smooth material such as ceramic or porcelain in order to maximize comfort. Also make sure to choose slip-resistant materials for safety reasons.
Aesthetics – Your pool is just one piece of your backyard living space, albeit for many backyards it is the crown jewel. When shopping for tile and coping, it's important to choose options cohesive with the rest of your space. With such a vast array of options to choose from, you'll be sure to find a material that's not only functional but visually appealing. Taking home samples to compare with the rest of your space before installation is a good way to find the right choice.
Maintenance – When you're making Gloucester County pool renovations, it's important to think long term. An awareness of the maintenance needs for your tile and coping will save you future headaches by allowing you to extend the life of your pool with a proper routine. Generally, larger tiles are easier to clean and maintain than smaller ones, since they require smaller grout joints, which are less susceptible to calcium buildup. Lighter colored tiles are more easily maintained than darker ones, as calcium and dirt buildup is less apparent in lighter tiles.
When you're shopping around for tile and coping for your Gloucester County pool renovations, make sure to consider these three criteria. But there's no need to make all of these choices on your own. With the aid of one of our pool renovation experts at Coronado's, you can be sure to find the right combination of tile and coping that suits your pool visually, economically, and functionally. Contact Coronado's today to get started and bring your pool into a new era. We look forward to working with you!