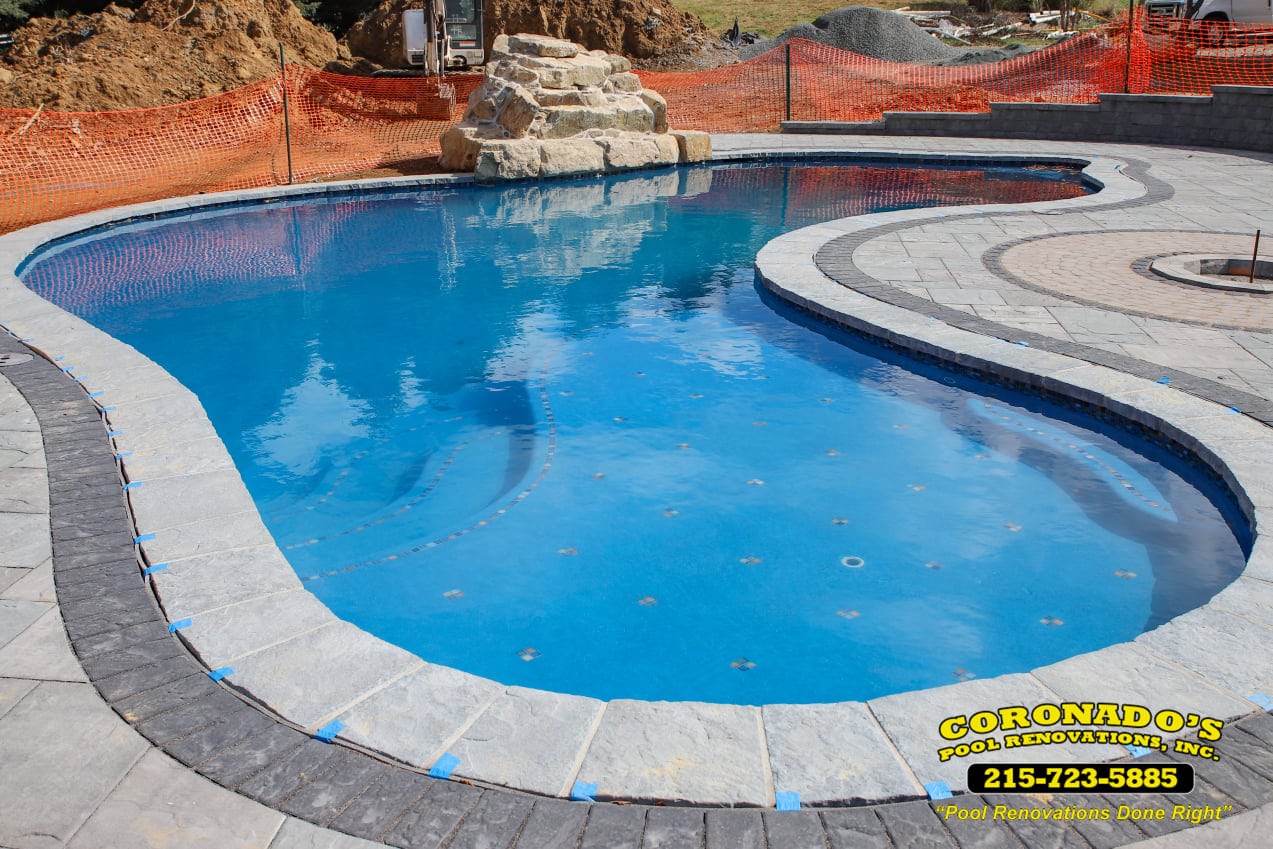 Our team here at Coronado's Pool Plaster & Renovations has been working in the Chester New Jersey area for quite some time now. There are a ton of outdated pools in need of renovations & replaser. Is this one of your swimming pools? Bring back your pools shine with the help of Coronado's Pool Plaster!
Our Residential Pool Plaster Team is dedicated to giving you the best workmanship possible! We use only the best material that is purchased ahead of time and stored in our big warehouse facility so there is no wait time for your the client!
This NEW Swimming Pool in Chester New Jersey is still under construction but was plastered with a quartz blend of Diamond Brite Midnight Blue & Tahoe Blue Exposed Quartz Aggregate Finish.
Ask about how Coronado's can help your company! Fill out the form below and one of our team members will get back to you as soon as possible!
Diamond Brite Midnight Blue & Tahoe Blue – Chester New Jersey