Looking for a Pool Renovation Contractor in Allentown PA? Look no further than Coronado's Pool Renovations!
Summer is just around the corner. Temperatures are rising and with that, it will be time to break out swimsuits and flip flops for the pool. For Allentown residents looking to get their pool in top condition for the coming season, Coronado's Pool Renovations specializes in swimming pool renovation. Located in Souderton, they work in different towns. This company has over 25 years of experience in renovating and plastering. They are certified contractors that work on all types of pools and bring their expertise and commitment to quality work to every project.
Water Blast Your Pool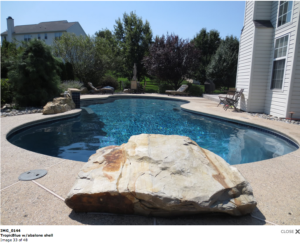 Coronado's Pool Renovations contractors will come to your home, evaluate your pool, and give you an estimate. To clean the area of grime, dirt and algae, you have the options of a water blasting or acid wash process. Both are effective at making your swimming pool clean and look like new.
Pool Coping & Tiling 
In addition to a thorough cleaning process, the contractors also do coping and tiling. Coping can be customized to your liking, with a more modern or traditional design. There are a variety of materials that can be used, including limestone, brick, and slate. Tiling offers protection along with a colorful, clean look.
Pool Replastering
The contractors use a variety of quality of plaster products in swimming pool renovation. You can choose from finishes like StoneScapes, Mother of Pearl, and Durazzo. Coronado's Pool Renovations is a member of National Plasters Council and the Better Business Bureau, showing it is a respected, credited business that does the job right.
Summer is only a few weeks away and the weather is getting warmer. Now is the time to get your swimming pool renovated. The heat can get harsh in July and August. You will want to spend time in the crystal blue water and lounging in a chair under an umbrella. If your pool needs renovation, call Coronado's Pool Renovations. Get it clean, plastered, tiled, and whatever else you need. The contractors work on swimming pools for residential, commercial, municipal, and institutional properties. They will come to your home and restore your pool to look and feel like new. Get started now and enjoy the clear blue water during the summer months.
Coronado's Pool Renovations will come out to give you a FREE Estimate! Give us a call or contact us by filling out the form below!