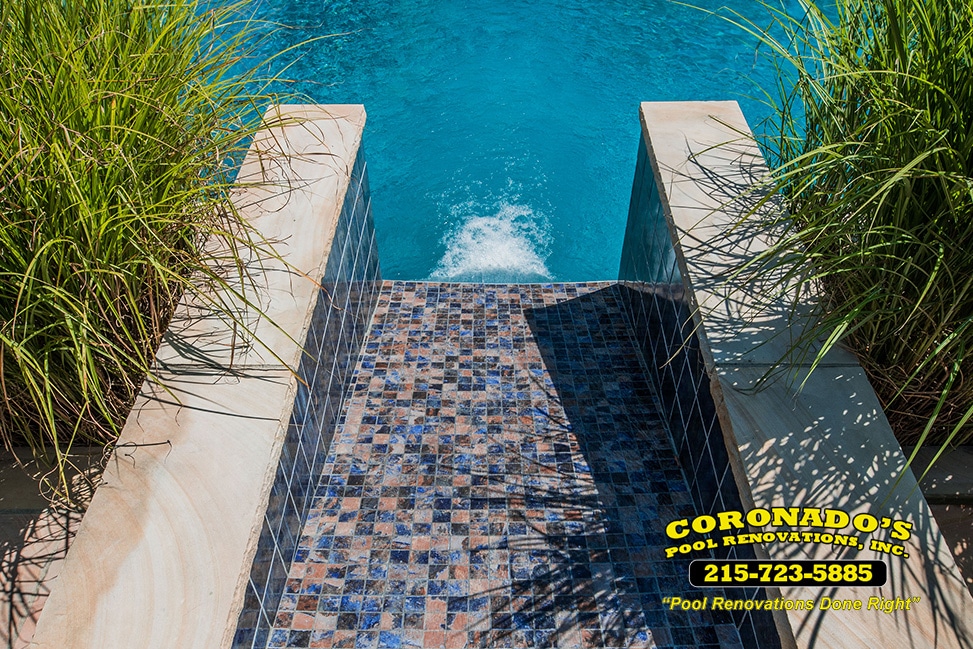 Are you planning a swimming pool installation or renovation this spring season in Pennsylvania? If so, it's important to plan ahead with the experienced team from Coronado's Pool Renovations, Inc. Let's take a look at the following popular swimming pool project ideas so you can find exactly what it is you are looking for in your installation or renovation.
Adding Retaining Walls
A retaining wall does not have to be built when your pool is installed. It is a feature that can be added to your backyard after the fact if you so choose. Retaining walls can be things of beauty, built with stone and complimented with plants and shrubbery. Retaining walls are not just for curb appeal. They can help the backyard avoid erosion of the ground around the pool as well as being an added beautiful accent.
Walkways and Steps
Every pool should have walkways and steps. These walkways are most often installed using paver stone and bricks. They can lead directly to the pool from your home, the garage, the pool house or the gate of your fence. The steps to your pool or from the pool to the elevated porch can also be built using bricks and stone.
A Fire Pit
The best backyards have fire pits, even the ones with a pool. There's nothing quite like sitting around a fire in the spring, summer and fall with family and friends roasting marshmallows, listening to music and telling stories. The fact that you can still go for a dip in the pool makes it an even more entertaining experience.
The Lighting in the Landscaping
Every great pool installation needs lighting in the surrounding landscaping. Lighting can make all the difference not only at night but also when in the pool. Being able to see where you are walking makes the area much safer. The lights will also make the pool area more aesthetically pleasing.
Call Coronado's Pool Renovations, Inc.
Ready to take on swimming pool project ideas this summer? Call the experienced team at Coronado's Pool Renovations, Inc. to discuss your ideas and schedule a consultation at 215-723-5885 today.