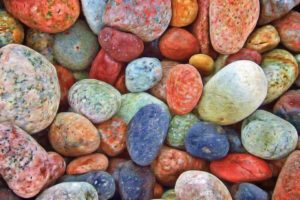 ​
If you're looking to install a swimming pool pebble finish on your Warminster pool, you're in luck! Pool professionals Coronado's Pool Renovations offer expert pool finish application services in your area, and we offer many types of beautiful pebble finishes to choose from. Pebble finishes are great for anyone looking to add a durable, natural and resilient touch to a swimming pool. These finishes vary greatly depending on which style you opt for, but all are visually intriguing and contain interesting textures that will make your pool a popular swim spot.
Varieties of Swimming Pool Pebble Finish
Many types of swimming pool finishes contain pebbles. Not only do pebbles offer a durable material for pool surfaces, but they also add a natural look that is desirable for swimming areas. Types of pebble finishes available for application by Coronado's team include:
Having trouble deciding what type of finish will look best in your pool area? Contact Coronado's to get more detailed information about finish make-ups, maintenance and more. You can also schedule a free in-person consultation where members of our team can provide you with samples to make the decision a little easier. Get in touch to see how we can help revitalize your residential or commercial swimming pool.
Coronado's Offers Swimming Pool Pebble Finish & More!
Look no further than Coronado's Pool Renovations for all of your swimming pool needs. We're a top-rated pool design company creating beautiful pools in Warminster and other townships in the PA/NJ area. From minor tile repair to complete makeovers, our expertly trained team has the experience to complete any job. With over 25 years of experience, Coronado's is a team you can trust.
Contact Information:
Phone: (215) 723-5885
Email: jje@coronadospoolplaster.com