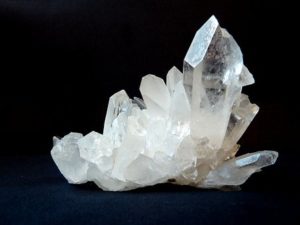 For Trenton pool owners seeking an intriguing new pool finish, swimming pool quartz plaster is a bright choice. Quartz pool plasters available for application by Coronado's Pool Renovations are as durable as they are dazzling. Choosing a quartz plaster to refinish your swimming pool adds an element of shine, as quartz aggregates capture and reflect sunlight for a shining and natural beauty. Coronado's even offers a 10-year warranty on select pool finishes, including Diamond Brite which is composed of quartz aggregates.
Types of Swimming Pool Quartz Plaster
While all of the fine finishes available for application by Coronado's Pool Renovations are dazzling, quartz plaster offers a unique shine and reflection for pools. The following finishes containing quartz are among Coronado's current offerings:
Quartzscapes: Made up of natural quartz pieces and mineral-based pigmentation for deep, striking hues, this finish is a crowd-pleaser.
Diamond Brite: A finish composed of natural quartz aggregates and fortified white Portland cement, Diamond Brite will maintain its beauty for years to come.
Durazzo: Very versatile, Durazzo is available in a wide variety of color schemes. This finish is made up of white marble aggregates, colored Diamond quartz and Portland cement for a stunning finishing touch on swimming pools.
Krystalkrete: Special quartz aggregates and enriched white Portland cement make up this finish, which is able to be customized to meet specific preferences.
Maui Gem: A unique finish comprising of ceramic-coated quartz and mini pebble accents.
SunStone Select: An exposed aggregate finish; SunStone Select contains small, rounded pieces of colorful quartz that make for a more richly colored final look.
Finishes containing quartz share many positive attributes, such as being easy to maintain. These finishes are also designed for comfort, bearing in mind that swimming pools see lots of exposed skin including feet and hands. Built to stand up to the test of time, quartz plaster finishes are a great choice for any pool, commercial or residential.
Premium Trenton Pool Design from Coronado's
Coronado's Pool Renovations is a highly rated pool design company that performs all kinds of pool renovation tasks. Pool tile repair, refinishing, professional pool cleaning – we do it all! For help beautifying swimming pools in the Trenton area, call the trusted pool professionals at Coronado's. Our expert pool renovation services are available across the states of New Jersey and Pennsylvania. Get in touch today to discuss your pool design options and even get a free estimate!
Contact Information:
Phone: (215) 723-5885
Email: jje@coronadospoolplaster.com