Here at Coronado's Pool Plaster we understand the amount of stress that is caused when it comes down to which  Pool Plaster Finish and Color for your swimming pool! You want your pool plaster finish to match your style and theme of your backyard but you want to also get the best product! Need some help picking the best Pool Plaster Finish Color? Coronado's Pool Renovation's Inc has compiled the Top Pool Plaster Finish Colors of 2020!
Hydrazzo Pacifico
Hydrazzo is the smoothest, richest and most luxurious surface available, formulated from time-proven technology and the Earth's finest raw materials. Hydrazzo combines naturally beautiful coarse graded crystalline and colored marble, along with white Portland cement and a host of other performance-enhancing ingredients to create the ultimate pool coating.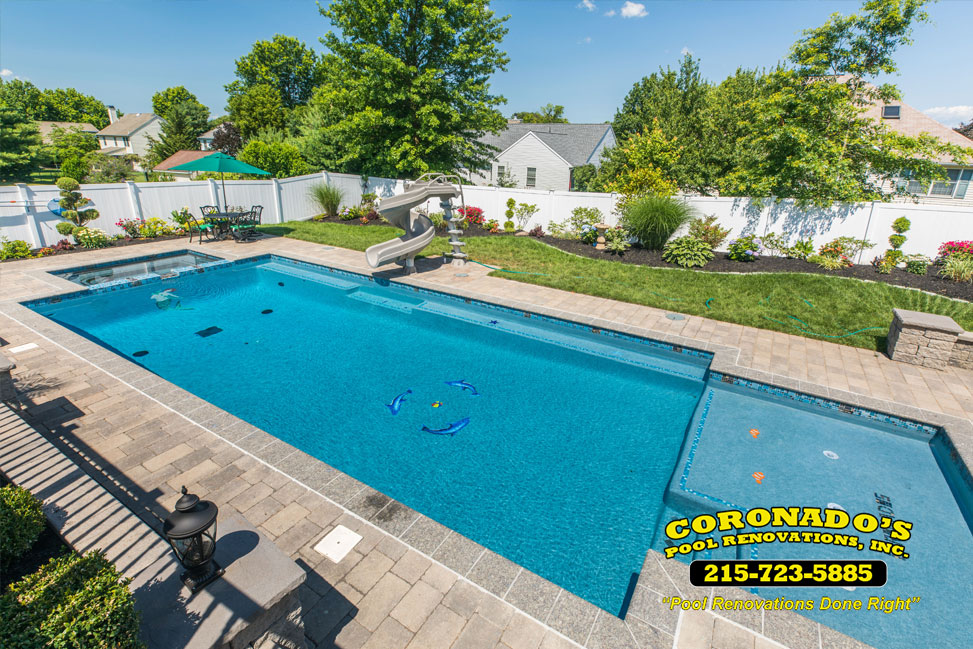 Diamond Brite: Tahoe Blue
Diamond Brite combines natural quartz aggregates and polymer modified cement in a stunning variety of colors. The result is a unique finish that stands up to the harshest pool environments while providing years of enjoyment. Unlike traditional marble-based pool plasters, Diamond Brite is made with natural quartz, one of nature's hardest and purest minerals. Diamond Brite does not contain aggregates that can be easily dissolved by pool chemicals causing unsightly etching and rapid deterioration. Diamond Brite's quartz aggregate is unaffected by the harshest pool chemicals and resists permanent staining. also, Diamond Brite's accent colors won't rust, rub off or fade like other colored aggregates because our coating technology produces a tough, permanently bonded aggregate.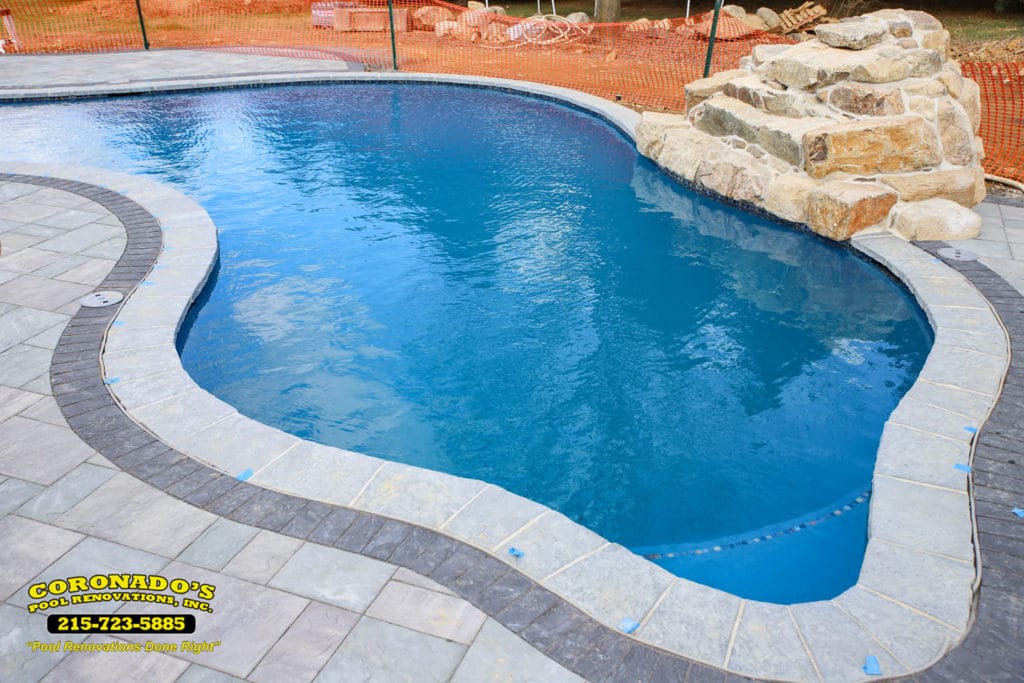 KrystalKrete: French Gray Finish
Krystalkrete, Exposed Aggregate Pool Finishes are blends of enriched White Portland cement and special Quartz aggregates.
Krystalkrete offers the pool builder an alternative to conventional pool finishes by using combinations of different quartz sizes
and colors, as well as, a variety of pigments. Krystalkrete® is available in many attractive colors which allows the pool builder
and homeowner limitless flexibility in tile and accessory selection. Although application and finishing techniques are not difficult
to learn, Krystalkrete® is intended for use by professional applicators.