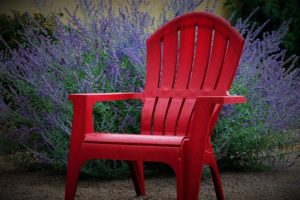 If you're looking for some simple ways to add color and pizzazz to your swimming pool, you're in luck! There are many simple swimming pool project ideas and quick fixes that can help spruce up your pool and surrounding area.
For help with more complicated projects that you can't complete yourself, count on Coronado's Pool Renovations. As professional pool contractors, Coronado's highly skilled crew can assist with most pool projects, including applying colorful new pool finishes. Below, we've outlined a few ideas to brighten your pool this summer.
Colorful West Chester Swimming Pool Project Ideas
Adding color helps to rejuvenate your pool area and give your space new life. A little addition of color can go a long way in creating an attractive and desirable atmosphere. Ideas to add color to your swimming pool and surrounding area include:
Refinishing: Choosing to apply a new finish to your pool opens up a world of options; from the vivid hues available from SunStone Select pool finishes to the pops of color that are found in StoneScapes Pebble Finish, Coronado's offers a wide range of different styles and colors when it comes to pool finishes.
Landscaping: Consider adding shrubs, flowers and other plants to your pool area for a pop of natural color as well as an element of nature for added relaxation.
Accessorizing: The possibilities are endless when it comes to adding colorful accessories. Keep your eyes open while browsing flea markets, hardware stores and other shops for birdbaths, colorful pots and planters, lounge chairs, and numerous other finds that will add a personal touch to your pool area. Already own the perfect poolside accessories? Don't be afraid to add a fresh layer of paint or even completely change the color of an old favorite piece. A simple spray paint job will make those accessories feel brand new again.
These are just a few swimming pool project ideas that can help to revitalize your pool space; get creative and have fun customizing your pool area to meet your needs!
West Chester Pool Renovations By Coronado's
Coronado's Pool Renovations are experts at adding color and giving pools makeovers. Family owned and operated for over 25 years, our crew is comprised of professionals who pay special attention to detail and always get the job done right the first time. For a consultation call our staff at (215) 723-5885  or reach us by email us at jje@coronadospoolplaster.com. With Coronado's help, a bright and colorful swimming pool is only a phone call away!