It is very important to take care of your pool during the Off Season if you want to open a CLEAR swimming in the spring!
Schedule a Reminder to Check Your Filter System for water build-up
Any water in your system can freeze and crack piping causing a huge mess when you go to open your pool in the spring. The Pennsylvania and New Jersey Swimming Pools are highly sensitive to cold weather!
Keep Your Pool Cover Free of Debris & Secure
In Pennsylvania and New Jersey there is a ton of trees. In the winter the leaves tend to fall all over Pool Cover. Keeping up with removal of leaves and debris during the winter will help opening your pool more easy in Spring. Constantly check your pool cover to make sure its tight and covered!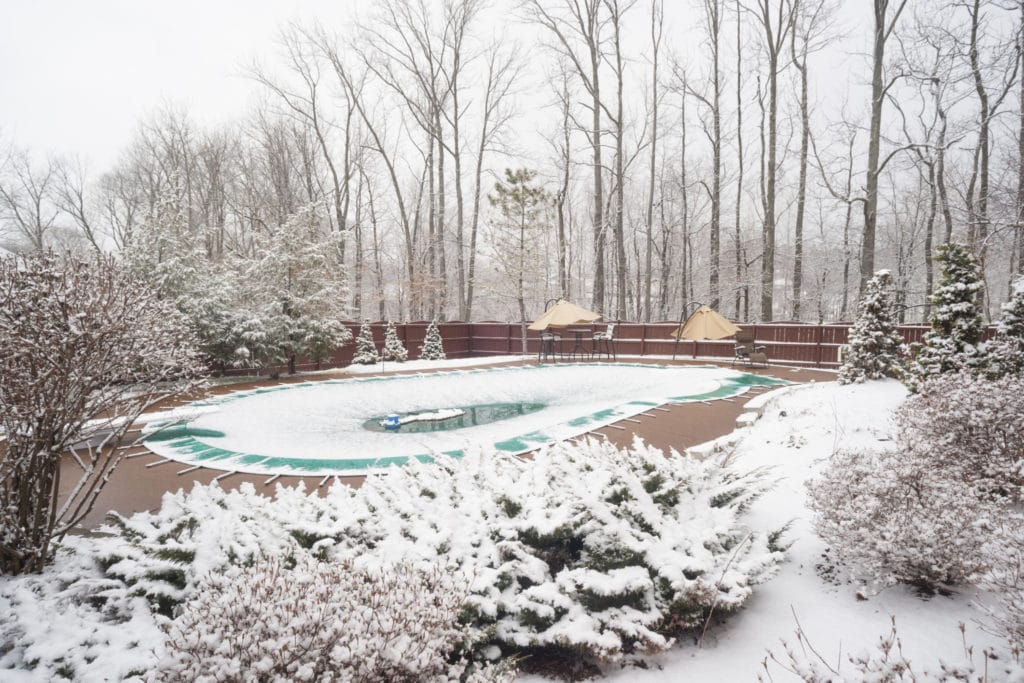 Use a Poly-Quat Algaecide Before You Open Your Pool
Add this Algaecide under the pool cover before you are about to open the pool. Pour the Algaecide directly into the water!
Add Liquid Chlorine to Water Before Open Your Pool
This is very important for when the weather starts to break and get warmer but your not quite ready to open your pool yet!
Protect Your Pool Cover from Snow Weight!
Winter in the North East is brutal! Snow happens. Be ready to remove any extra snow that has accumulated on the pool cover.
Coronado's Pool Plaster Bonus Pro Tip – Close Later in the Fall and Open Earlier in the Spring!