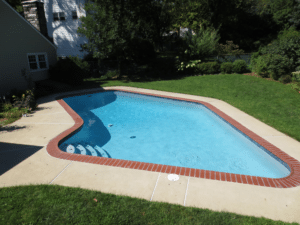 With the unofficial start to summer in the rearview mirror, now is the best time to have swimming pool repair conducted at your Pennsylvania home. Don't wait until the heat and humidity of the summer is upon us and you can't get relief by going for a swim. Having a pool takes a lot of work, especially if you like to care for it yourself. But, repairs should always be left to trained professionals from Coronado's Pool Renovations, Inc.
Dedicated to Superior Service
The team from Coronado's is dedicated to providing our clients with superior service each time we visit your home. We treat your pool like it is our own, making sure that you have a place to swim on the hot summer nights that Pennsylvania is known for. Our service is second to none. Schedule an appointment today.
Experienced and Knowledgeable
You should not hire just anyone to clean or repair your pool prior to summer, or to close it up at the end of the season. Why? Do they really know what they are doing? Our staff is highly trained, experienced and knowledgeable when it comes to making repairs to any type or size of pool.
Proper Tools and Equipment
Our team uses the proper tools and equipment, including chemicals, to make the repairs necessary to your swimming pool. We do not skimp on the products needed to make the repairs so you don't have to worry about calling for repairs a second or third time. Our tools are in immaculate condition, which helps us complete our service appointments in a timely manner.
Always On Time
Our repair staff is always on time when scheduled for swimming pool repair service at your home. We will give you a scheduled time and stick to it. If for some reason we cannot make the schedule appointment time, we will contact you in plenty of time for you to either reschedule or know it must be pushed back.
Schedule Pool Repair Service Today
Does your pool need to be repaired prior to the summer season? If so, put your trust in the experienced team from Coronado's Pool Renovations, Inc. Don't let a simple repair prevent you from enjoying a cool swim on a hot summer night at your home. Call us today at 215-723-5885 to schedule swimming pool repair service.