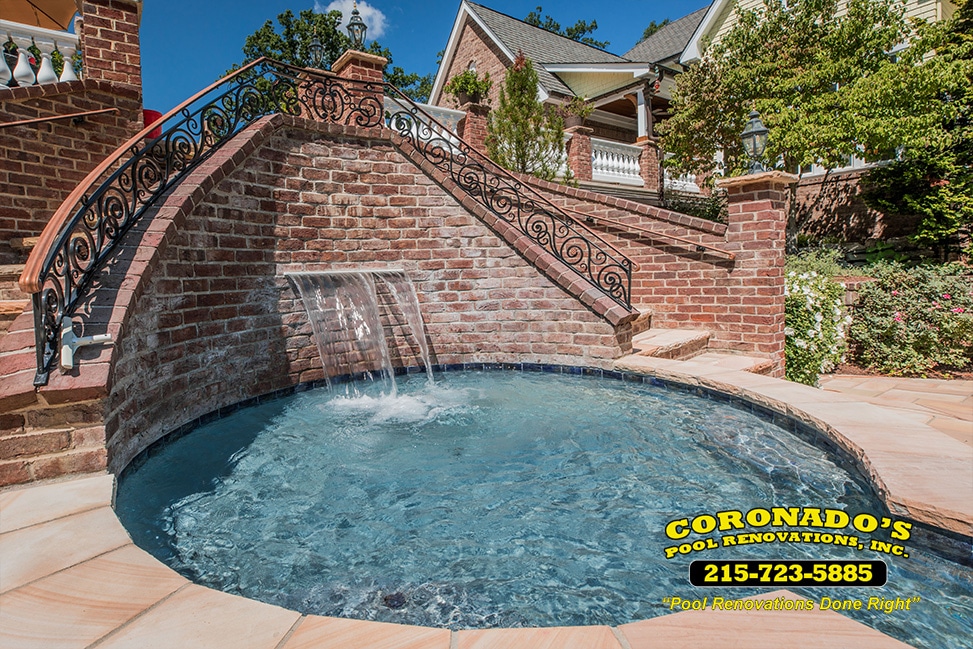 Coronado's Pool Renovations is here to help with all of your pool woes! Bring new life to your pool this year by completing one of our swimming pool project ideas.
List of Swimming Pool Project Ideas
Ranging from simple updates you can complete yourself in an afternoon to tasks best left to a professional crew, there are many different types of projects to update your pool. A small sampling of pool project ideas includes:
Repair Damages: Swimming pool repair is an important part of pool upkeep. Not only do cracks in plaster and chipped tile make a pool appear uninviting and outdated, but they can also pose a safety hazard. Repair damages whenever they're spotted to prevent the damage from worsening and to prevent any mishaps.
Add Greenery: Choosing to place plants poolside can really have a drastic effect on the overall vibe. For instance, adding flowers can help brighten up a space with pleasant pops of color. Likewise, adding stately shrubbery can add a classy feel, or adding tropical plants (for indoor pools!) can make it feel like you're at a beach resort when you're poolside. Plants can help to make a space more inviting and enjoyable.
Install a Mosaic: ​With many styles of tile available, it's possible to create a unique mosaic in your pool area. Choosing to place tile in a colorful pattern or to recreate an image will add volumes of interest to your pool area. Coronado's team are also able to match existing tile; if you're missing a few tiles but don't want to change the style, we can help to complete your tiling with as close a match as possible!
Add a Water Feature: Various water features, such as waterfalls, fountains and water jets, will help take your pool to the next level. All kinds of pools, from backyard pools to pools in spas and resorts, can benefit from the addition of a water feature.
In addition to the projects listed above, Coronado's are experts at all kinds of pool renovation tasks, including professional cleanings, applying new finishes and more! Contact us to schedule your pool renovations at your convenience.
Professional Pool Design by Coronado's
For the best in pool design and renovation services in Bala Cynwyd, count on Coronado's Pool Renovations. We're certified to work on pools in PA as well as NJ and have countless reviews by satisfied clients to testify to our quality work. Get in touch today to discuss swimming pool projects that can improve your pool's appearance and appeal!
Contact Information:
Phone: (215) 723-5885
Email: jje@coronadospoolplaster.com