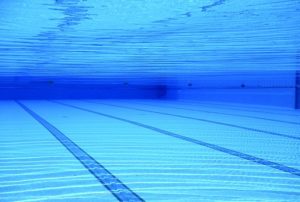 For pool owners everywhere, including Burlington County, finding the right cover for your swimming pool is essential. Important factors to consider when shopping for a pool cover include type, size, insulation, durability and ease of use. Covering your pool properly is the key to keeping water clean and clear, controlling water temperature, and preventing evaporation. With the right pool cover and proper technique (be sure to cover your pool when not in use!), you can avoid the need to polish swimming pool surface for many years.
What to Look for in a Swimming Pool Cover
There are a number of features to consider when searching for the right pool cover. Keep in mind the following when you're hunting for a new pool cover:
Type: Covers come in a variety of types; automated, hidden, solar and thermal are popular choices for covers.
Size: It's important to find a cover that's the right size for your pool. If the cover isn't large enough, your pool won't be fully covered, defeating the purpose of the cover. However, a cover that's too large will be unwieldy and take up excess space when not in use. Be sure to know the measurements of your pool when beginning the hunt for a new pool cover.
Insulation: For outdoor pools, insulated covers can help regulate temperatures, reduce water evaporation and more.
Durability: ​When investing in a pool cover, you'll want to find one in a material and with workmanship that is designed to last.
Ease of Use: Pool covers come in a variety of styles. Automatic pool covers can cover and uncover your pool at the push of a button, whereas traditional covers need to be manually rolled and unrolled to cover your pool water.
Choosing the right pool cover and using it as directed are important steps to keeping your water the right temperature and preventing debris from building up. However, even with careful cover use, debris and algae buildup can't fully be prevented. Pools need regular cleanings and professional cleaning services when necessary to remain looking their best.
Choose Coronado's to Polish Swimming Pool Surface & More
For help finding the best pool cover for your swimming pool, don't hesitate to contact the experts at Coronado's Pool Renovations. Our team is ready to offer advice on all pool topics as well as provide pool services and polish swimming pool surface whenever necessary.
Contact Information:
Phone: (215) 723-5885
Email: jje@coronadospoolplaster.com