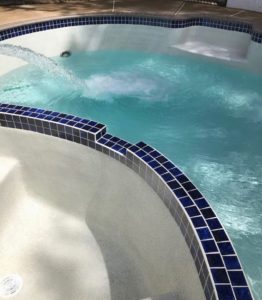 Summer is here, and that means time for cooling off by the pool! But what can you do if your pool just isn't ready for you and your guests to enjoy? The key to getting ready for the swim season quickly is to complete simple swimming pool renovations. While some renovations can be more lengthy time commitments (such as pool refinishing, which requires a pool to be fully prepared before any finish application can be started), there are also some quicker options to get your pool back in shape and ready for fun! Whether you choose to make some quick pool improvements yourself or call in a professional, your pool will be swim-ready in no time.
How to Make Quick Pool Improvements
There are many ways to make your pool presentable for swimming in a hurry. Some ideas for quick pool improvements include:
Pool Cleaning: From basic pool cleaning pool owners can complete themselves to professional jobs, deep pool cleanings are key to making pools ready for swimming. Get your pool sparkling clean with basic pool care, including thoroughly scrubbing pool walls, vacuuming pool walls and making sure pool filters are clear and in place. For a more in-depth cleaning, call in the pros! Coronado's crew can complete acid washes and stain removal to remove all unsightly build-up and debris from your pool's surface.
Adding Accessories: Prevent your pool from being bland and boring by adding accessories! Pool toys and floats will help to make your pool a fun place for kids and adults of all ages. Poolside decor can also help to transform your space into a relaxing haven. Adding plants and furniture to your pool area is also a great way to bring color into your backyard!
Pool Repair: ​Repairing pool damage is extremely important in keeping up the appearance of your pool and for preventing injuries. Depending on the level of damage, pool repair (such as mending cracked tiles) can be completed fairly quickly leaving lots of time for swimming!
Coronado's: Swimming Pool Renovations Pros
Pool owners in PA and NJ including Ocean County looking for the best contractors for swimming pool renovations can count on Coronado's Pool Renovations. With over 25 years in the business and an A+ rating from the Better Business Bureau, we're an experienced team you can trust. Contact us today to learn more about ways to get your pool looking its best and schedule a consultation.
Contact Information:
Phone: (215) 723-5885
Email: jje@coronadospoolplaster.com